Books by our lead pastor – Apostle Idemudia Guobadia "Click on each image to learn more and get your copy"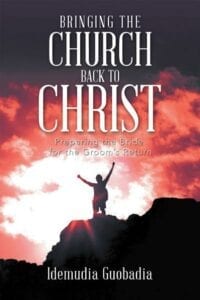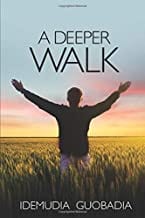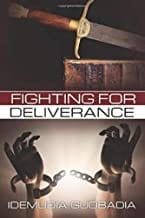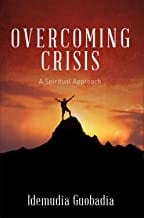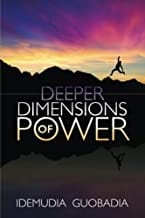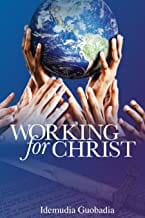 Mission Statement
Overcomers In Christ Faith Assembly exists to raise up individuals to be Overcomers by strengthening them through the sound teaching and application of the Word of God and the gifting of the Holy Spirit. By our so doing with the help of Jesus Christ, individuals we reach get to walk in the fullness of their divine destiny and overcome every limitation, setback, hindrance and oppression of the enemy
The kingdom of heaven suffereth violence and the violent take it by force: Matthew 11:12.
Our Statement Of Faith
We believe in one God, Jehovah, the Creator of heaven and earth existing in three Persons: Father, Son, and the Holy Spirit. (Deuteronomy 6:4; Mark 12:29; Matthew 28:19)
We believe that the Holy Bible in its entirety is the inspired and infallible word of God and useful to teach us what is true and to make us realize what is wrong in our lives. It straightens us out and teaches us to do what is right. (2 Timothy 3:16)
We believe that Jesus Christ is the Son of God. He was conceived by the Holy Spirit, born of the Virgin Mary, died for us on the cross, rose from the dead and ascended to heaven. He is seated at the right hand of God pleading for us. (Isaiah 7:14; Romans 8:34; Act 1:10)
We believe in salvation through the blood of Jesus Christ and that it is by the grace of God that we are saved, not by reward of the good things we have done. (Ephesians 2:8-9; 1:7; Acts 16:31; Romans 10:9-10; 13)
We believe in water baptism by immersion in the name of the Father, the Son and the Holy Spirit. (Matthew 28:19) We believe in the baptism of the Holy Spirit with the initial evidence of speaking in other tongues. (Acts 2:4; 10:44-46; 15:8-9)
We believe in the sanctifying power of the Holy Spirit enabling the believer to live a holy and victorious life. (Hebrews 12:14; 1 Peter 1:15-16)
We believe that God pours out His Spirit on all people, His sons and daughters will prophesy, old men will dream dreams and young men will see visions. (Joel 2:28)
We believe that satan is the adversary of our souls, father of all lies, ruler of this age, king of darkness and a defeated foe. (Matthew 4:1-3; Ephesians 6:11-13, 2 Corinthians 4:4; Revelation 20:10)
We believe in divine healing and miraculous signs and wonders performed by God through true believers. (Matthew 4:23-25; 8:16-17; Mark 16:17-18; John 14:12; James 5:13-14)
We believe in the second coming of Jesus Christ when all believers who have died will rise from their graves and will meet the Lord in the air, and Christians who are alive will be caught up with them, to be with the Lord forever. (1 Cor. 15:51-52; 1 Thessalonians 4:16-17; Titus 2:13)
We believe in the millennial reign of Christ which will bring the salvation of Israel and the establishment of universal peace. (Matthew 24:27, 30; Revelation 1:7; Revelation 19:11-14; Revelation 20:1-6; Romans 11:26-27; Isaiah 11:6-9)
We believe that there will be a final judgment in which the wicked dead will be raised and judged according to their works. Whosoever is not found written in the Book of Life shall be thrown into the lake of fire that burns with sulfur the second death. (Revelation 19:20; Revelation 20:11-15; Revelation 21:8)
Join us online this September by clicking below here.
OCGC
Overcomers In Christ Group of Churches (OCGC), under the general oversight of Apostle Idemudia Guobadia and Pastor Tayo Guobadia, consists of a network of apostolic churches, namely:
__
Overcomers In Christ Faith Assembly (OCFA), Brooklyn, New York
__
Overcomers In Christ Deliverance Assembly (OCDA), Newark, New Jersey
__
Overcomers In Christ Power Assembly (OCPA), Philadelphia, Pennsylvania
__
Each of our churches is established to deliver people from the power and penalty of sin and Satan by proclaiming repentance, forgiveness of sin, and faith in Jesus Christ. We are called to raise up and build disciples for Jesus Christ.
In these last days, Overcomers In Christ Group of Churches has been set apart by God to raise up an army of totally committed believers that are trained, not only in Righteousness, but in Spiritual Warfare, Intercessory Prayer, and Deliverance.
Each of our churches is positioned to war and confiscate territories from powers of darkness in the name of Jesus. Ours is to advance and establish God's kingdom on earth in the name of Jesus Christ and through the power of the Holy Spirit.
We welcome you to partner with us on this life transforming journey!
Creation . Redemption . Restoration .
Overcomers Deliverance Network Channel 2
Join Us Online!